---
The Shed receives no regular funding, so we need to raise quite a lot of money in many ways to keep the project open for our community.
So this year, we're hosting a fabulous fund-raising Gala dinner, with an auction of wonderful, kindly donated prizes, on 7th June 2018.
It's at The Yarrow Hotel in sunny Broadstairs.
A prosecco reception, 4 -course dinner, music , dancing, an auction with amazing prizes, a guaranteed prize tombola and free prize draw of 2 luxury Shed hampers with every ticket.
Tickets are £32.00 each - or if you'd like to bring some friends and family to join the fun and help The Shed - a table of 10 is just £300.00.  Drop us a line  here  if you'd like to support us by buying tickets or know more.
We'll be announcing all of our amazing auction lots as they are confirmed, here's just a few of what our kind supporters have donated so far :
- A framed Arsenal Shirt signed by Arsene Wenger - kindly donated by David Dein
- A framed, limited edition, signed print of 'The Map of Roald Dahl' kindly donated by Margate Artist Alex Foster
- Helicopter flights for x 2 from Manston Heliport - kindly donated by Bell Helicopter
- x 2 Tickets for the Specsvaers County Cricket Championships, Kindly donated by Canterbury Cricket Club
- Tasting Menu for 2 at The Yarrow Hotel - Courtesy of James from The Yarrow Hotel
- Singing lessons from local teacher and Opera singer
- A Bridgewater tea service kindly donated by Emma Bridgewater
- Signed copy of 'Chai, Chaatombolat and Chutney'  by Broadstairs' own Bake Off star Chetna Makan
- x 2 tickets for the Unibet Darts playoffs in May at The 02 in London - kindly donated by The Professional Darts Corporation
- Personal Guided tour for 2 of the new Harry Potter Gallery - house of MinaLima in London - kindly donated by Liz Cook.
Lots more lots ( see what we did there) to be announced.
We also have a wonderful guaranteed Prize 'Shed Wall' tombola with an array of very kindly donated prizes from local businesses, individuals and Shed supporters, who we Thank wholeheartedly.
Free Shed-made wooden key ring momento with every purchase!
---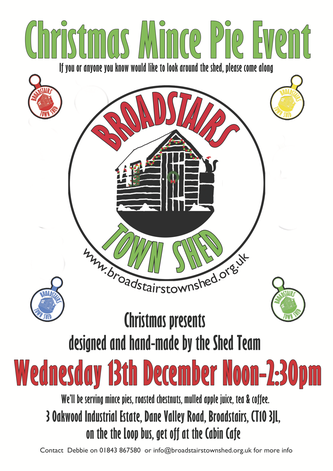 Our annual Mince pie 'do' is on the 13th December. We open our doors so that our supporters, family members and possible new members can come and see what we get up to.
There will of course also be loads of 'Shed made' seasonal goodies on sale for that special someone at Christmas.
We'll be serving mulled apple juice, mince pies.  ( courtesy of our lovely supporters from Co-op Funeral Care) and of course unlimited tea and biscuits. 
We have 3 fabulous Christmas hampers as prizes in our raffle, the proceeds of which help us keen the Shed up and running.
Please do come along, we have an amazing space and want to share it with as many people as possible.
WEDNESDAY 13TH DECEMBER Noon-2.30 pm.
Look forward to seeing you then, ( and why not bring a friend along too) 
---

We're delighted to announce that Broadstairs Town Shed can now benefit every time you buy own brand Co-op goods!!
Not only do you receive 5% back on all own brand purchases when you use your Co-op card in store, but if you are kind enough to nominate us as your local 'good cause', by clicking on The Shed listing on your online membership page, the Shed will then also benefit with a 1% contribution from the Co-op too. 
This is open now, and runs through until the end off October next year.
It's easy to register. Please follow this link : https://membership.coop.co.uk/register enter your membership No., then you'll be directed to our entry. 
All the funds raised will help us continue all the amazing things that happen at the Shed, and enable us continue to help people, and more importantly, help the Shedders to help our community in turn, with woodworking and carpentry projects. Everyone wins!
---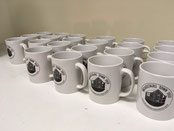 Thanks to all our Shedders and Shedheads for coming along to find out more about what we've been up to this year. Lots of plans for new equipment, a new dust extraction system, new saw, and plans to enlarge the 'Mess' area to accommodate all our new members. Plenty of tea coffee, biscuits, suggestions, discussion about the future of the Shed in 2018 and beyond. 24 new Shedders have signed in in the last 2 months alone, which is great. Better get some more biscuits in.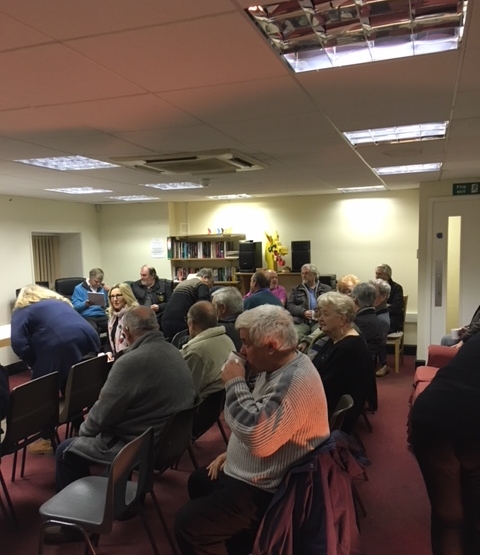 ---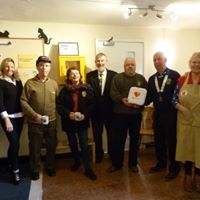 Thank you so much to The Thanet Lions Club. The Shed now has it's very own defibrillator Installed. Local groups supporting another local group. We love our community.
---
Update Nov 22nd.
We had another chance to win funding for our much needed lift!
Thanks to everyone that voted for us, now we just have to wait and see 
________________________________________________________
Please help us by voting for the SHed to win much needed funding toward our lift.
Please follow this link to find out more : https://www.avivacommunityfund.co.uk/voting/project/view/17-236
If you registered and voted for us last year ( Thank you) , you can just log in using the password etc., you set then.
If you have not registered before, please follow the instructions on the site to do so.
You will receive an email confirmation from Aviva, which you can then click on to complete registration.At that point, we would love you to donate as many of your allocated 10 votes for the Shed as possible.
---
---
---

The Palace Cinema in Broadstairs was the venue for an amazing preview screening of the fantastic UK written and produced film 'Jawbone' earlier this month. The tiny team from Broadstairslit not only arranged an exclusive preview, but also invited the 2 main actors involved to participate in a Q&A afterwards.
Over 120 people attend the screening and at the Q&A hosted in The Pavillion Broadstairs.
Actors Johnny Harris and Michael Smiley were extraordinarily open and entertaining about their experiences whilst waiting and then making the film. Great supporters of the Shed, they also signed autographs for the vey appreciative audience, and were given their own personalised 'Friends of the Shed' T shirts as a memento.
Huge thanks to to everyone that bought tickets for this special event, raffle tickets, and participated in the silent auction.The Shed is very grateful indeed to everyone that gave their time to help make this fund-raising event happen, and we shall know how much was raised in a couple of weeks' time.
Set up by a small group of volunteers as a not-for-profit organisation to celebrate our literary heritage, BroadstairsLit aims to host regular gatherings of writers and readers, typically bi-monthly, with the primary objectives of promoting the authors' books and fostering a love of literature and writing.
Their aim is to give audiences a unique opportunity to hear from authors they admire, but to also discover new voices, ideas and experiences too. They actively engage with local groups (writing groups, poets etc.) at various events as and when appropriate being inclusive and diverse, welcoming to all ages, while keeping our events affordable.
https://broadstairslit.co.uk/about/
As one volunteer group to another, we Thank them wholeheartedly for there unerring support for the Shed.
Particular Thanks of course to Johnny Harris :http://www.imdb.com/name/nm0364890/
and to Michael Smiley :http://bit.ly/2eEBXp1
---
We found out yesterday that we were not one of the Aviva Community Fund Winners.  We had amazing support from so many people, and for that, we Thank You from the bottom of our hearts.
There were SO many worthy candidates and we congratulate the very deserving projects and causes that did win. We were told how much our lift appeal was loved, and awarded a 'consolation prize' of £500, which helps us towards our target and we are very grateful for.
It's back to the drawing board for us and the Shedders, to work out how we can generate the funds needed for this much needed lift to help those Shed Heads with limited mobility get up to the tea and biscuits and loo they deserve to be able to enjoy - along with their more mobile compadres!
It's all part of our amazing Shed journey, ongoing fundraising towards our lift, our running costs and further developing our marvellous Broadstairs Town Shed. If you have any great fundraising ideas and would like to help please get in touch - we'd love to hear from you!
With many thanks to everyone for all your good wishes and support, which means the world - onwards!
---
join us at the Broadstairs Town Shed on Tuesday 20th December from 1-3pm for mince pies, festive cheer and a chance to buy some beautiful handmade gifts for Christmas.
We are located behind MySpaceStorage. There is limited parking outside the Shed, however the Loop bus stops just by The Cabin Café, or there is on street parking on Westover Road and Northdown Road
We'd love to have an idea of how many people to expect so please drop us a line, by Thursday 15th.December, to let us know if you're planning to come along. It will be great fun and we can't wait to see all  our friends!   
22/11/16  - We are proud and delighted to announce that thanks to everyone's support and votes The Shed is through to the Finals of the Aviva Community Fund - to win funding to install an accessible lift!
With over 5 million votes cast in the competition, that's no mean feat.  Thank you to all our wonderful supporters for voting and spreading the word far and wide! 
We now have to provide additional information to the panel of judges to help persuade them to choose us as worthy of the funding we need for the lift.  800 projects will be funded through this scheme and we are now one step closer to being one of them. 
The results will be announced on 10th January. 
#voteshedlift  #avivacommunityfund 
---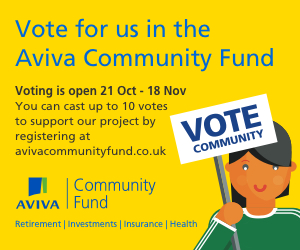 The Broadstairs Town Shed is a Town Team project, aimed mostly at older men though everyone is welcome. The Shed has been up and running over a year now and has expanded into a larger site, The Big Shed on the edge of town, to accommodate more members, having outgrown original Little Shed in Pierremont Park.  
After lots of work to make this new building fit for purpose we are fundraising to install a lift - something we can't knock up ourselves out of bits of old wood!
We have a chance to win £15,000 from the Aviva Community Fund, please vote for us here - everyone gets ten votes in this fantastic scheme.
You don't need to be an Aviva customer to vote -  and we could be one of 800 projects who will benefit!
What the shed needs now, more than anything, is an accessible lift.  Members and potential members experience a wide range of mobility issues and problems, which will become more apparent for more of them as time goes by.
Although the new workshop is at ground level and fully accessible, a fundamental part of the Shed's magic is the social side of working shoulder to shoulder and forming new friendships. The Shed's mess/kitchen/dining room is on the first floor, making sharing a cuppa, a chat and a laugh difficult for some members and completely inaccessible for others. 
Happily, Broadstairs Town Shed has been nominated to be part of this year's Aviva Communities Fund competition, and our appeal is for funding for an accessible lift.
We need as many people as possible to vote for the lift project. All you need to do is register online here, click on the email you will get back and then cast your votes for The Shed. Everyone that registers online receives 10 votes. If you findthe registration process at all tricky, watch the short video we've made that shows you how to do it, below. 
Bill Lott, one of the volunteer 'Shed heads' who run the project, says: 
'I love coming to the Shed, it's such a key part of my life now, and although I am not disabled, the stairs are a problem for me by the end of the day. It would make a huge difference to me and everyone else that finds stairs a trial if people could help us with our lift appeal, by registering and voting for us online' 
Claire Shelton the Town Shed's Co-ordinator added:
'The lift will make a huge difference to so many existing users, and those for whom the stairs are a major hurdle and have therefore not yet been able to really join in fully with Shed life. It isn't just for now, mobility issues for our members do not get better with age, so a lift would really help sustain the amazing facilities that we can offer people going forward too'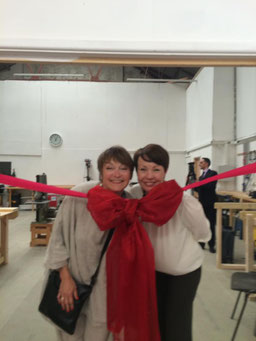 Wednesday, 22nd June saw our new, much larger home open.
6 months of dedication, hard work and the donation of many, many hours and fantastic carpentry, plastering, painting skills have converted an unloved warehouse space into our all singing, all dancing new workshop space and offices. More than 100 people came to see our fabulous new space. Lots of old friends keen to get working on all the new lathes and workbenches.
And, of course, there was cake, and lots of it.
Our heartfelt Thanks to everyone that has supported our journey, local businesses who have supported us with great community spirit, but especially the amazing Willow Winston, our fabulous landlady, benefactor and No. 1 fan.
June 2016
---
Thanks to The Thanet Gazette for their coverage of our appeals for the roof repair and accessible lift installation.
Always such great supporters of all the hard work at the Shed.
Big Thanks too, to everyone that has supported us so far, we are so lucky to have such great volunteers, donors, friends and small businesses that make what we try to do possible.
Proper community support means everything !
March 2016
---
Shed Easter Open Day and Fundraising Sale.
Saturday, 26th March  10 - 4.00p.m.

Hoppy Easter is imminent everyone.     We hope you'll come down to the Shed to see what we do, and also what lovely things everyone has made for sale to support the project.
Our new, larger building desperately needs a new roof, (and we cannot do that ourselves although we'd like to..) and so we'll be showcasing lots of wooden goodies for you to buy to help us with our mammoth fundraising efforts.
Look forward to seeing you, friends and family there.                                     Feb 2016

---
Heather and Vic - A Shed wedding is announced!
March 2016
---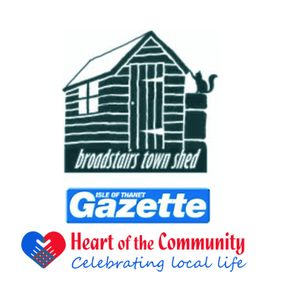 Everyone at The Shed is over the moon.
Thanks to readers returning their slips and texting their support we have won the Thanet Gazette Reader's Heart of the Community Award. Our congratulations to all the other very worthwhile charities that won fantastic cash prizes too and we hope that 2016 will be a great year for you all.
The invaluable coverage we'll receive in the paper throughout 2016 - will help us on our our journey and fund-raising campaign towards new, much needed, additional space - the Big Shed. Please keep buying your local Gazette or checking it online, and watch as the building develops and for stories about our Shedders and the projects they'll be working on.
The Shed particularly supports older men in our community, who are susceptible to loneliness and isolation.  The Health and Well-being of our Shedders is key to the project too.
The Shed is a place where members can go to do woodwork and other activities in a friendly and supportive environment. It has proven to be very popular since opening after the community helped us secure £50,000 funding from the People's Millions back in 2013.
Thank you for supporting us to open what we are now calling the Little Shed in Pierremont Park if you were involved with that campaign.
We now have been able to take on a new and bigger space, which we will call Big Shed, (and which we will share with sculptor, Willow WInston) in order to fulfill the high level of need for everything that the Shed offers. 
---
---
---
New 'Friends of the  Shed' Scheme launched Jan 2016
Please click on the Supporters Tab at the top of the page for further details
---
---
The Shedders are now working towards getting our second, additional site, The Big Shed, up and running. 
The popularity of what we're now calling The Little Shed, in Pierremont Park, means we now have so many members we have to have more space and this additional site will allow us to involve more people and introduce new activities as well.  There's lots to do and as you know we love a challenge!  
Today (5th Jan 2015) Our wonderful friends and stalwart supporters at OFP Timber Framed Homes have very kindly donated and delivered a HUGE amount of timber and trusses/joists so we can start the flooring, building work benches and walls etc!
We are so lucky and very, VERY grateful indeed to Alastair Naraway and his team and we wanted to say a public THANK YOU.
Now the hard work really starts. Want to get involved? Please get in touch.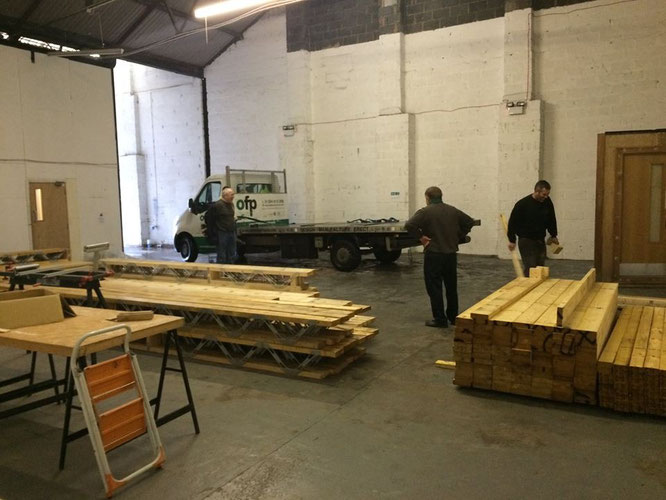 ---
---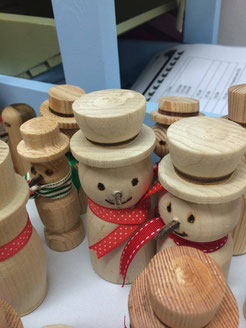 We're going to be open on Saturday 5th December to promote the Shed and sell our lovely products - trugs are all ready, breadboards, christmas decorations, insect houses, and other delightful stuff on its way!
As part of the 'Christmas In Broadstairs' event run by The Chamber Of Commerce, the Town Shed will be open, offering wonderful hand-made wooden items for sale. 
From lovely festive snowmen, gifts for bird lovers, decorative trees etc., all manner of wonderful, wooden items made by the Shedders will be available for sale.
All proceeds go to support the Shed and help us towards funding our new, bigger building so we can have even more people come and join our Shed family.
Please come and we would like to encourage everyone to send your friends and family an invitation to the event on Facebook so we can be sure of a great turn out!